Speculative Fiction of the Highest Caliber
Posted by TammyJo Eckhart | 10 November 2017
Want to do something to make me happy?
Go to this link and find my book "At Her Feet" (make sure it is the one with the proper cover, ratings, and reviews listed) and vote for it. Then also vote for others you have found useful in your kink journey.
https://www.goodreads.com/list/show/7908.Best_BDSM_non_fiction
Inconjunction Interview

I ran into Rachel from The Five(ish) Fangirls Podcast back in July 2017 at Inconjunction in Indianapolis and was interviewed as part of their 145th episode! Please check out the entire podcast for lively discussion on Doctor Who's 10th season, Marvel's [em]Inhumans[/em] series, the My Little Pony movie, Sense8, The Librarians comic, and of course — Inconjuction! (My interview begins at [2h39m20s]).
Euphoric Epiphany Podcasts
A special Chocolate Edition is now live on both Soundcloud and Youtube.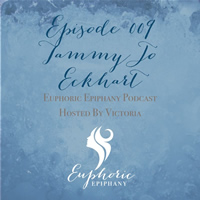 In this episode: an exploration of the life of the head of a kinky poly household.
Our Lives, Our History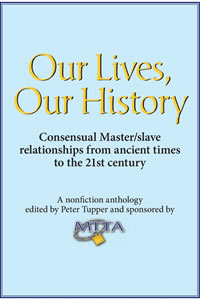 I was honored to be approached by the publisher and editor of this anthology. I have been studying and writing about slavery in the ancient world for over two decades. I have given lectures on the topic to academic and lay audiences. It was an intriguing challenge to try and explain Greco-Roman slavery to a kink audience. Both Peter and David helped me with the edits and if they did half as well for the other writers, this should be an excellent collection of historical essays.
Stories from the Polycule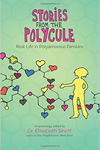 New non-fiction anthology I'm part of. Learn about real-life poly relationships and families.
Savage Love Letter of the Day
My partner's and my book, At Her Feet, was mentioned by Dan Savage in his relationship advice to an asexual female top.
---
Beyond the Softness of His Fur Omnibus Available in Paperback
After appearing as three separate ebooks, the "Beyond the Softness of His Fur" trilogy is now available from Amazon in an omnibus paperback edition. For the first time ever, readers can enjoy this provocative and edgy science-fiction trilogy from start to thrilling finish.
About the Book —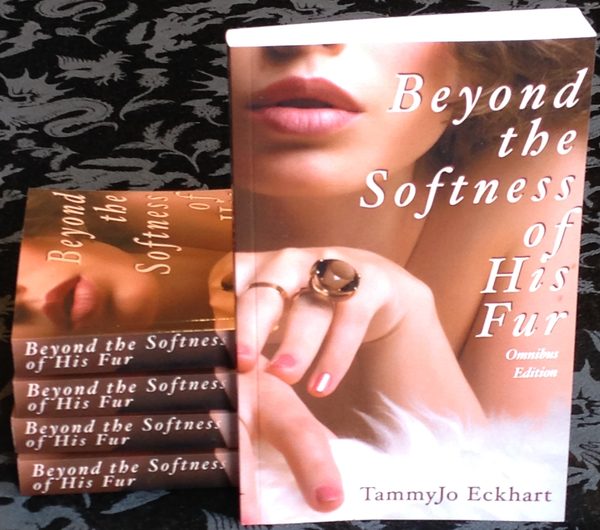 When driven and dominant executive Emily Potter is promoted within her company, the bosses make it clear that the promotion comes with certain expectations: she is to purchase herself a morph — a customizable animal hybrid that is both sexual pet and status symbol. Emily's personal tastes require a very unique set of specifications for her morph. Emily desires a male pet that is both exotic and submissive — yet all of her expectations are exceeded with Wynn, a beautiful white fox morph with a desire to please his new Master and an unusual intelligence that intrigues her. But the soulful wisdom that makes Wynn so special is a challenge to the morph-culture status quo and could ultimately spell disaster for both Master and pet.
What the Readers are Saying —
"[...] I just wanted to say how much I am enjoying Beyond the Softness of His Fur.

You have done an exceptional job of not only creating believable and interesting characters, but also laying out a world with a distinct tone: polished and modern, but with the disquieting undertones distinctive of the best (worst?) literary dystopias.

The characters themselves are delightfully nuanced, so unlike most other so-called D/s stories which show promise, but end up being the same tired S&M porn cliches. On the contrary, I keep wanting to find out what will happen next to these two, the lonely-but-not-mooning domme and her sensitive and eager pet. I also have to say that the way you write the erotic scenes is outstanding, focusing on the feelings and reactions, rather than the bump-and-grind mechanics. It's very refreshing!

In short, thank you so much for a fresh, erotic, and deeply emotional story. I will be eagerly picking up more of your books after this one!"

— Tanamin
Fresno, CA
---
Beyond 50 Fiction Sampler

I am pleased to be one of the 50 authors to be featured in the Beyond 50 BDSM fiction sampler, available for free download from:
At Her Feet: Now an Audio Book!

I'm happy to announce that the book I've written with my partner, At Her Feet: Powering Your Femdom Relationship, is now available, unabridged, as an audiobook on Audible, Audible (UK), iTunes, and Amazon!
We're honored to be one of only two Greenery titles chosen.